A Better Way to Better Health
Your first visit will begin by filling out paperwork. Be sure to bring your insurance card so we can verify your chiropractic insurance coverage for you.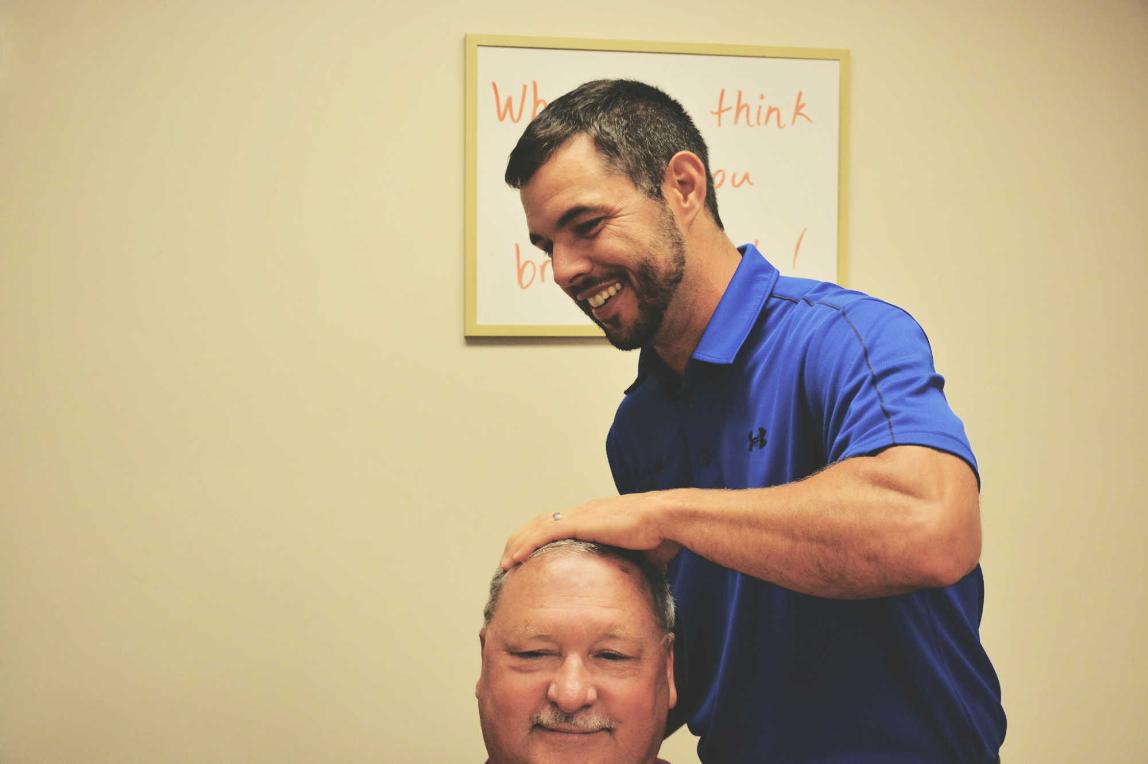 The doctor will bring you back to an exam room where they will discuss your health history. A scan of your back will be performed, giving us information about your nervous system function. Next, a series of exams will be performed on the area of concern.
Based on the information gathered during the exam, we will make a decision whether x-rays are necessary. X-rays can show us spinal degeneration, pathologies, abnormalities, and subluxation. This information is used to deliver the most exact and specific spinal adjustment possible.
You can expect your first visit to last approximately 45 minutes.
On the next visit, we will go over your exam findings and show you your x-rays and nervous system scan. We will give you a recommended treatment schedule. After going over your report of findings you will receive your first chiropractic adjustment. You can expect the second visit to last approximately 30 minutes.
If you're not already following us on Facebook, maybe it's time to start.
We won't keep you waiting. Timely appointments start here.
© Copyright Bailey Family Chiropractic